TRULY REMEMBERED: THOUGHTFUL GIFTS FOR LOSS & GRIEVING
|



TRULY REMEMBERED: THOUGHTFUL GIFTS FOR LOSS & GRIEVING

|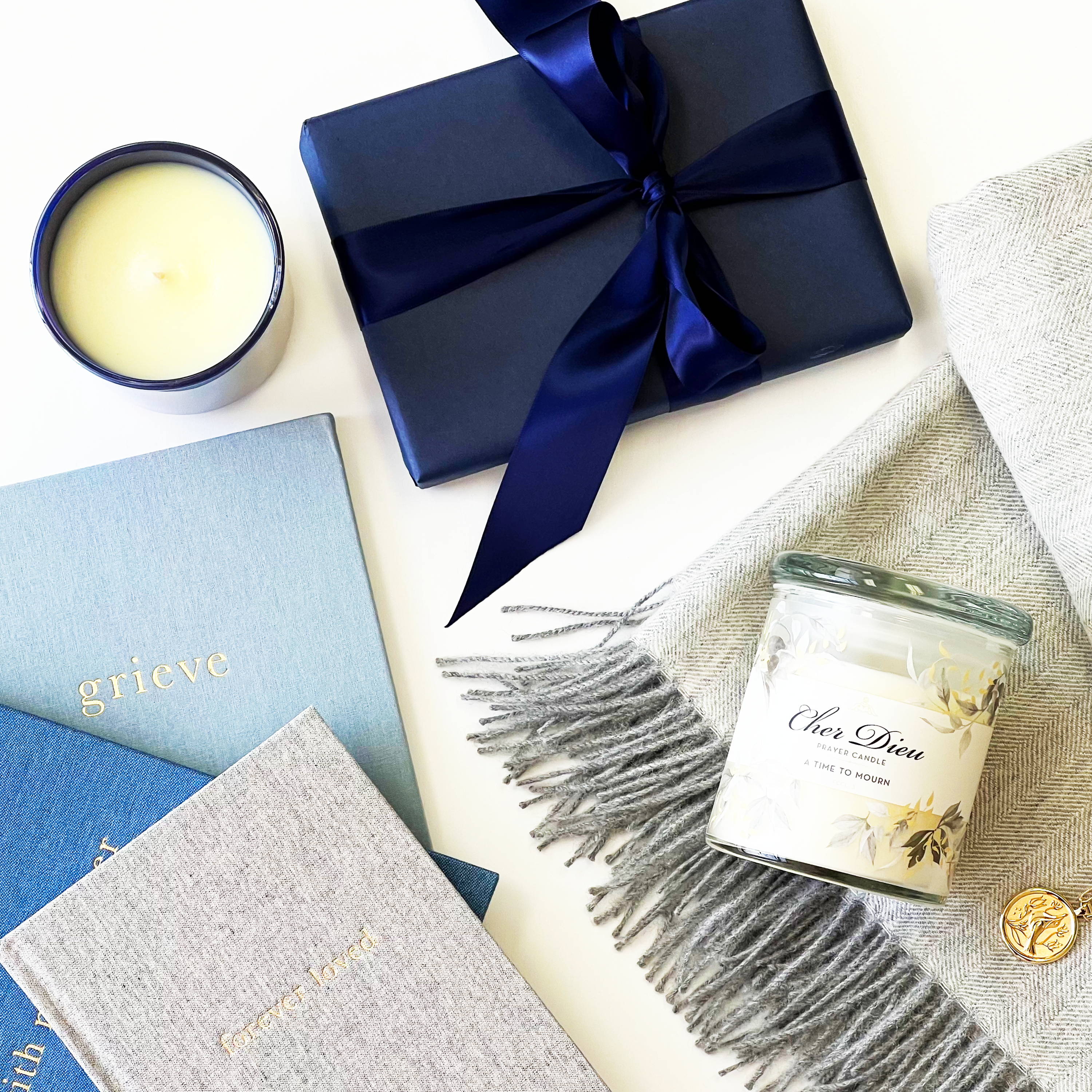 |
Create the perfect, personalized gift for someone experiencing loss & grief in any form.
|

One thing we know is that grieving comes in many forms. Some may suffer a loss of a loved one and others may experience the end of an era. Whether the loss is professional, personal or intimate - each person's unique needs during this sensitive time should be honored. We love giving our friends and loved ones gifts to encourage them to fully process their feelings and lean into the many stages of grief as they arise. Good days, tough moments, laugter and tears - we embrace it all.
Our Truly Remembered collection reflects that desire to support those in the midst of a moment of loss or grief. Personal journals, prayer candles, meaningful jewelry and other intentional gifts provide a gracious way to "be there" for those you care about.
To make any gift more Truly Personal, you may choose from several personalization options. Upload a photo while ordering and our team will print and place your image in the frame before gift wrapping. Add a heartfelt message to any order and your gift will arrive with your personal note handwritten on a chic enclosure card. Honoring a specific date, number or person? Explore our monograming options available on our luxurious alpaca throws. Mix and match to create the perfect present via our unique selection of luxe gifts.
ASK THE GIFT CONCIERGE
Need assistance? We would love to help you select the perfect presents for the occasion. Ask our gift concierge for suggestions and ideas.
|
Need assistance selecting a gift? Ask our gift concierge. Fabulous gifts for every occasion.
|

---